Will Writing Sutton Coldfield
We have experienced will writing solicitors Sutton Coldfield can help you have peace of mind in terms of your valuable assets, as well as financial security to you and the ones you love.
PROFESSIONAL WILL WRITER SERVICE
Although most of us know that we should have a will, often it's something to take care of another day or forgotten about. It's important to know what will happen to your estate if anything was to happen to you. Without a will, none of your requests are covered legally, meaning there is the risk of creating arguments and distress between relatives.
If you do have a will, it's important to make sure all our affairs are accounted for and the information is still relevant. A lot can change in a few years, the addition of children and grandchildren or removing people that you no longer wish to be included.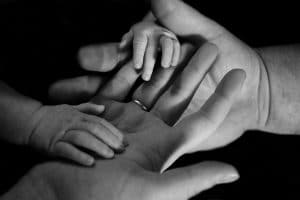 Why Choose EPO Lawyers?
Eddowes Perry and Osbourne are professional will writing solicitors in Sutton Coldfield who have offered advice for many years. We look at the opportunities for making tax savings and safeguarding your financial welfare.
Miles Astbury-Crimes is a Director of the firm and qualified in 1994, specialising in will writing and probate matters. Our specialist team of solicitors can provide you with help in planning for the future, in dealing with difficulties that may arise from time to time in your life.
We are here to ease any concerns you may have about protecting assets from inheritance tax, family disputes and local authority care costs.
HOW CAN WE HELP:
PREPARE YOUR WILL;
UPDATE YOUR WILL;
PLAN FOR INHERITANCE TAX AND CARE FEES;
SET UP LASTING POWERS OF ATTORNEY FOR PROPERTY AND FINANCE, AND FOR HEALTH AND WELFARE ISSUES;
ADVISE YOU HOW BEST TO PROCEED FOLLOWING THE DEATH OF A LOVED ONE;
ACT AS EXECUTOR, OBTAIN PROBATE AND / OR DEAL WITH ESTATE ADMINISTRATION;
APPLY TO THE COURT OF PROTECTION TO ENABLE YOU TO MANAGE THE AFFAIRS OF A LOVED ONE WHO IS NO LONGER ABLE TO DO THIS FOR THEMSELVES
For quality advice, you can trust, call us on 01216869444 or email us at advice@e-p-o.co.uk

Our Additional Services
Conveyancing Solicitors Sutton Coldfield | Probate Solicitors Sutton Coldfield | Employment Solicitors Sutton Coldfield | Divorce Solicitors Sutton Coldfield