Employment Law Sutton Coldfield
LAW EXPERTISE AND ADVICE FOR THE WORKPLACE
EPO lawyers are confident dealing with many Employment matters, with businesses both small and large, including settlement agreements, equal pay claims, unfair dismissal, redundancy. We are well known as experts in employment law in Sutton Coldfield, asserting ourselves as a reliable and trusted choice for both employers and employees.
SUPPORT FOR EMPLOYEES
We have extensive experience with supporting Employment matters in Sutton Coldfield, handling all matters on behalf of both employers and employees in many areas of employment law. Our breadth of knowledge encompasses a wide range of employment linked issues, such as:
REDUNDANCY
UNFAIR, CONSTRUCTIVE, AND WRONGFUL DISMISSAL
DISABILITY DISCRIMINATION
SEX DISCRIMINATION
AGE DISCRIMINATION
MATERNITY, PATERNITY AND PARENTAL ISSUES
EMPLOYMENT CONTRACT MATTERS
SETTLEMENT AGREEMENTS
RESTRICTIVE COVENANTS AND RESTRAINT CLAUSES
TRIBUNAL REPRESENTATION
TRANSFER OF UNDERTAKING (TUPE)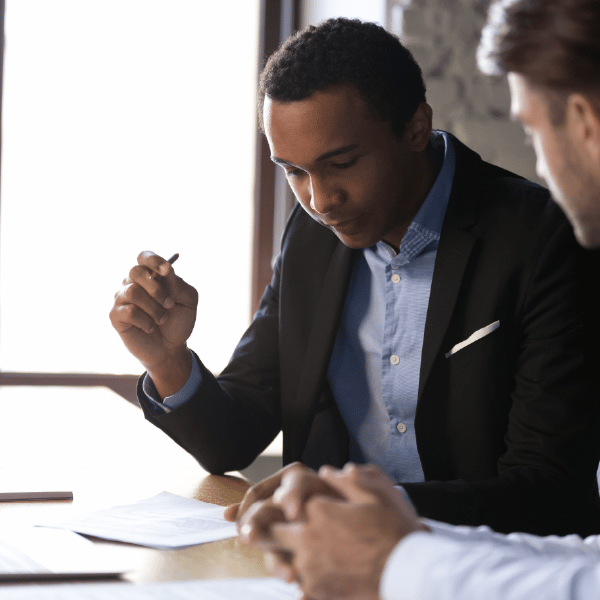 Whether you are a company, partnership, charity or sole trader, for every business its employees are an integral part of the business. We know how important it is to retain talented staff whilst meeting your legal responsibilities in a practical and commercial manner. With EPO Lawyers, we can cater for all types of employers with affordable, fast and effective solutions.
We will ensure you have the correct policies and procedures in place to deal with all your legal responsibilities and obligations. Should difficulties arise, our Solihull team can respond swiftly to help bring about a satisfactory and cost-effective resolution on both sides.
We offer full support with the following:
Policy and procedure drafting and implementation
Advice about full and part-time personnel, agency and casual workers
Director and senior management matters
All types of employment termination and dismissal
Disability, sex, age, and race discrimination compliance
Contract drafting and negotiation
Transfer of undertakings (TUPE)
Grievance
Employment Law Solicitors Sutton Coldfield
Should a grievance matter arise in the workplace, the priority is achieving a fast resolution, as it usually creates workplace disruption and an uncomfortable atmosphere for both employers and employees. We are best placed to offer you support through fact-finding investigations and interviews. We also assist you with keeping control of the commercial and financial impact on the business.
Contact Us Today
If you are having or have had problems with an employer/employee, and need legal advice, please do not hesitate to contact our Employment Law Director, Anthony McLarney or call us on 01216869444 and ask to speak to a member of our Employment Law department.
OUR ADDITIONAL SERVICES
Will Writing Sutton Coldfield | Conveyancing Sutton Coldfield | Family Solicitors Sutton Coldfield | Divorce Solicitors Sutton Coldfield