DIVORCE SOLICITORS SUTTON COLDFIELD
Eddowes, Perry and Osbourne Solicitors, Divorce Solicitors in Sutton Coldfield, act on behalf of defended or undefended divorce for petitioners and respondents. We understand that going through a divorce is a very stressful and difficult process for all involved, so we strive to make it as simple and amicable as we can.
We take the time to understand each client's circumstances and history before you come to us. We will look after your best interests and help guide you to a settlement that you are happy within all areas. Our knowledge of the law in this area is excellent, so you get expert, trusted advice that helps you make informed decisions.
WHY YOU NEED A DIVORCE LAWYER
The divorce process can only take place once a couple has been married for at least one year. Divorce proceedings are started by filing a divorce petition at court.
There is only one legal ground for divorce, which is that the marriage has irretrievably broken down. The person who starts proceedings, (the Petitioner) must prove that the marriage has irretrievably broken down.
When you apply for a divorce, you'll need to prove that your marriage has broken down and cannot be saved. To prove to the Court that the marriage has broken down you will have to show one of the following five reasons: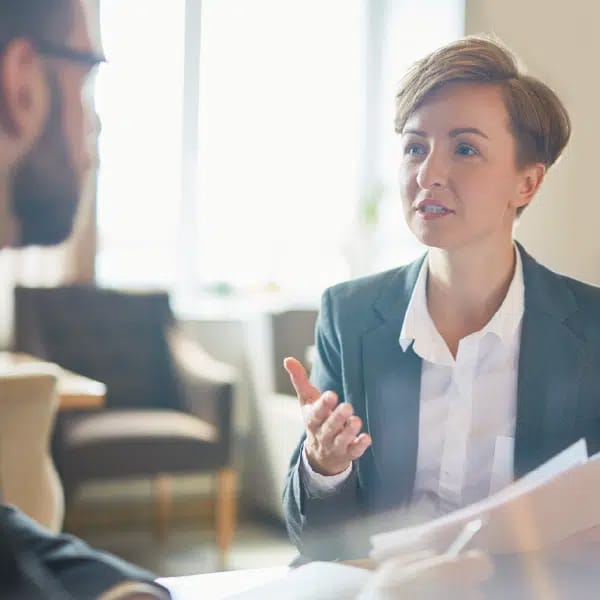 Your spouse has committed adultery with someone of the opposite sex
Your spouse's behaviour is such that it is unreasonable for you to be expected to live with them (for example physical violence verbal abuse, drunkenness or drug-taking, refusing to pay towards shared living expenses)
Your spouse has deserted you for at least two years
You have been separated for two years and your spouse agrees to the divorce
You have been separated for five years – in this instance, your spouse does not need to agree to the divorce
Unreasonable behaviour is the most common fact on which to prove the ground for divorce in England and Wales.
It is worthwhile to talk to a Divorce Lawyer as soon as possible, as legal costs can quickly become high without an expert advising you on what you need to do. We strongly suggest that you seek legal advice, as incorrect completion of paperwork can lead to difficulties later, especially regarding finances. We work efficiently, minimising the costs to you, but fighting your corner to give you what's rightfully yours.
LEGAL REPRESENTATION FOR DIVORCE LAW SOLICITORS
The divorce process usually takes approximately months as a guideline. However, if your spouse refuses to co-operate and return required legal documents this can be delayed. We are instructed to help complete all your required documents and correspond directly with their representing Solicitor, taking as much stress away from you as possible. We will also look at the wider issues, such as whether you need a new Will, Power of Attorney and change of name.
If the divorce is uncontested, there isn't usually a need for you both to go to Court. However, in some instances where there is a dispute over the financial and property arrangements or overpaying for the divorce proceedings, it may eventually need to be settled in Court. We have connections with experienced barristers in Sutton Coldfield and beyond, should the need for this arise.
In safe hands
I can't thank David Smith enough for the way in which he handled my divorce. His friendly and approachable manner was much appreciated, throughout what was inevitably a difficult and emotional time. He also fought my corner with tenacity, leading to a fabulous financial settlement. At a time of such uncertainty, it is reassuring to know that you are in safe hands……I would not hesitate to recommend David to anyone going through the same experience.
Great, clear advice delivered in a personable manner
David's advice was critical in resolving a complex family matter. Without his involvement, the case would have stalled. He helped me to understand the legalities of the situation and provided direction in what I found to be a highly confusing situation. Great, clear advice delivered in a personable manner.
Nothing was too much for him
David really made me at ease and helped me through the whole process. Nothing was too much for him and he always made time for me.
Huge thank you to David
Huge thank you to David for making a horrible stage of my life, going through a hostile divorce a whole lot more bearable. Don't know how I would have got through it without you.